Samsung Wisenet SEW-3057W BabyView Wi-Fi Remote Viewing Baby Video Monitoring
Baby:Baby Safety & Health:Baby Monitors
NEW NEVER USED 
OPENED BOX TO VERIFY CONTENTS
Key Features
5" LCD touchscreen monitor
The slim, compact 5" LCD touchscreen wireless monitor delivers high-resolution brilliance in color and clarity for a clean, crisp picture.
Two-Way Talk
The Samsung Wisenet BabyView Monitor goes beyond just listening. It's also let you soothe or tell your little wonder you're close by or on your way.
Night vision
The Samsung BabyVIEW camera has Night Vision capability up to 15 feet, even in low-light conditions you can keep an eye on your baby.
Wifi Enabled
With the Wisenet BabyView app, you will be able to check in on your loved ones with a touch of a button from any wifi enabled device.
Pan and Tilt
The BabyView SEW-3057W baby monitor comes with a pan, and tilt feature.
BabyView Watch
When you are nowhere close to your monitor or phone, you can easily use the BabyView watch, and receive a wireless range of up to 32 ft.
ey features
Don't miss a thing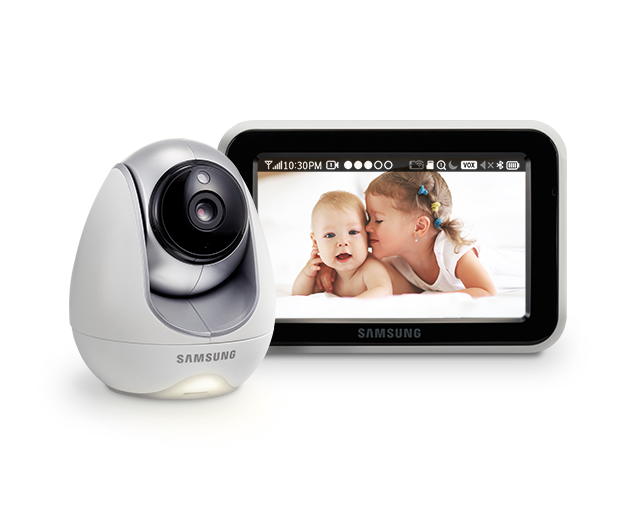 High Quality Video Monitoring with Pan & Tilt
Don't miss a single detail with high quality video monitoring and the ability to pan and tilt, all from a touch screen monitor.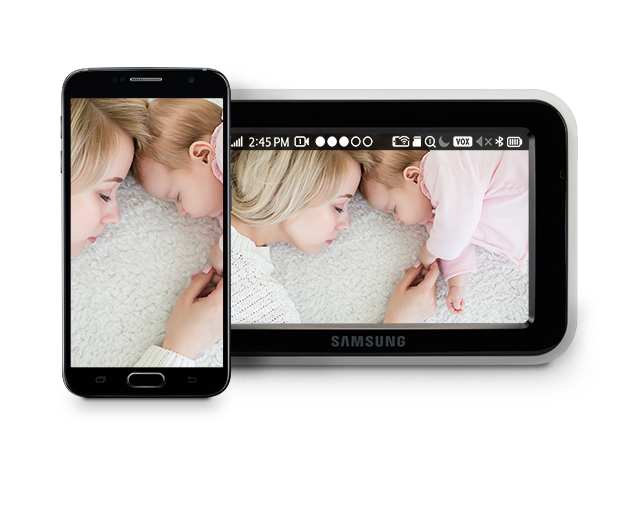 Easy Live Streaming
Never miss a moment no matter where you are with BabyView live streaming straight to your mobile device.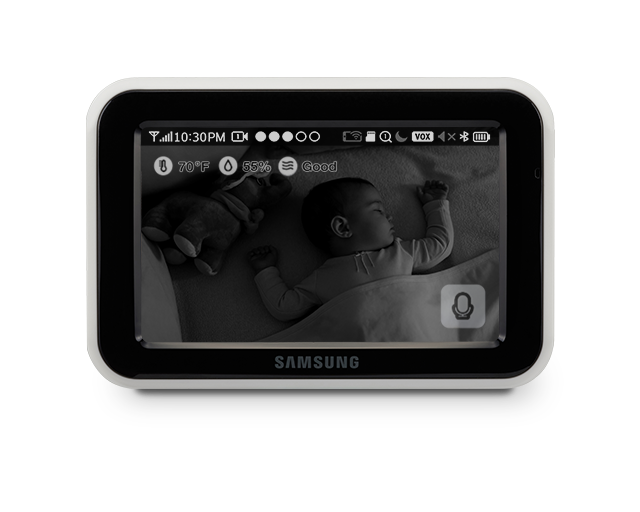 Smooth night vision
Using infrared LEDs, the BabyView will give you a clear view all night long.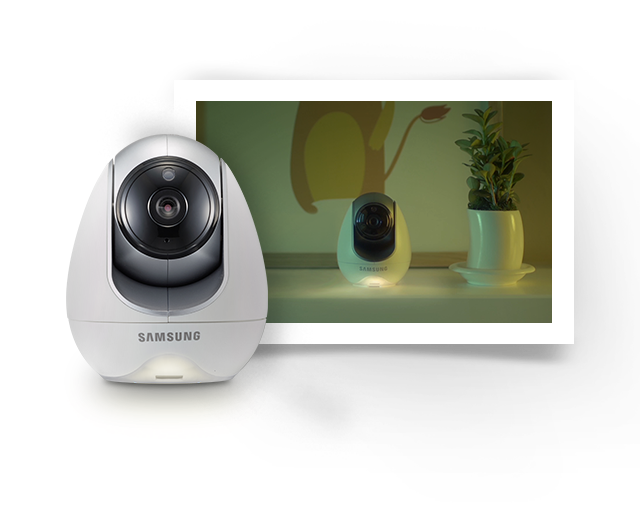 Built-in Night Light
Built-in night light that can be controlled via the touch screen monitor or the camera.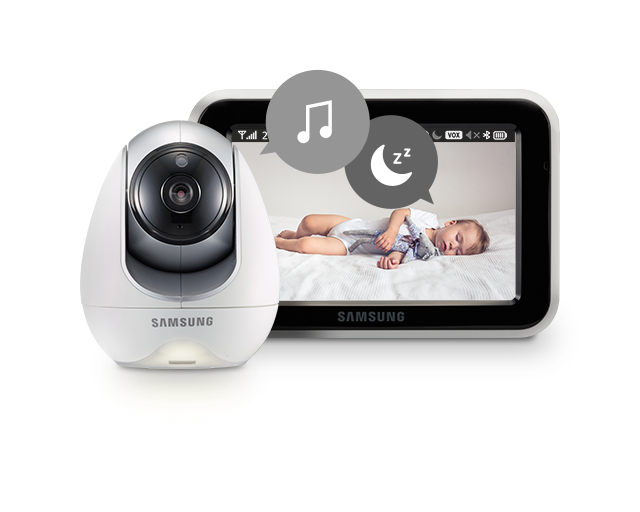 4 Pre-programmed Lullabies
With 4 pre-programmed lullabies, the BabyView Camera can sing to your baby to sleep at any time.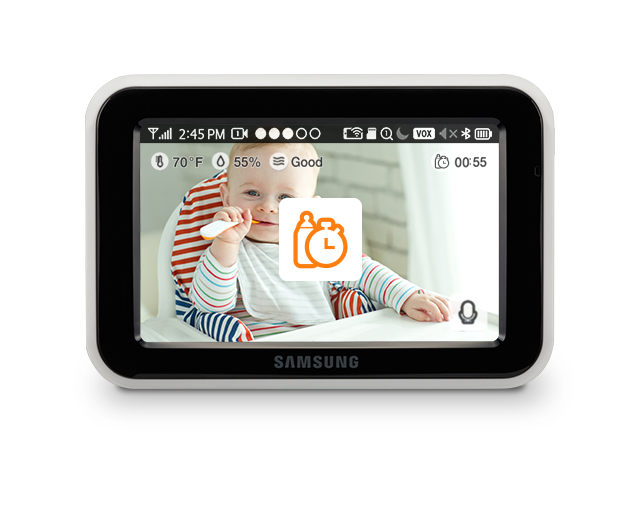 Feed Timer Alerts
Never miss another feed again, with automatic feed timer alerts straight to the BabyView Monitor.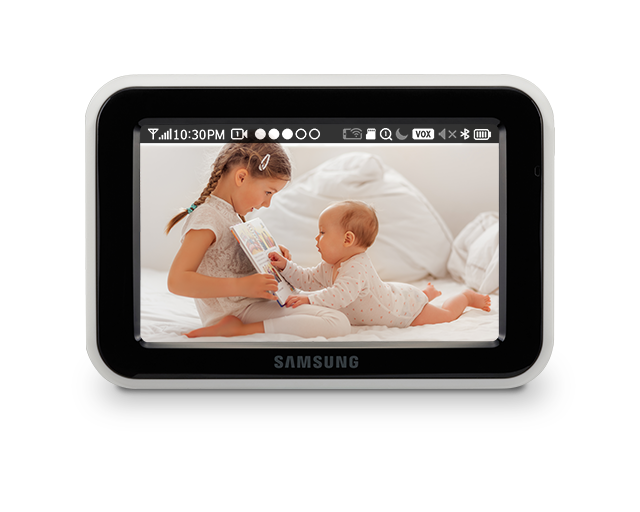 Photo Diary
Create your own digital photo diary with a micro SD card.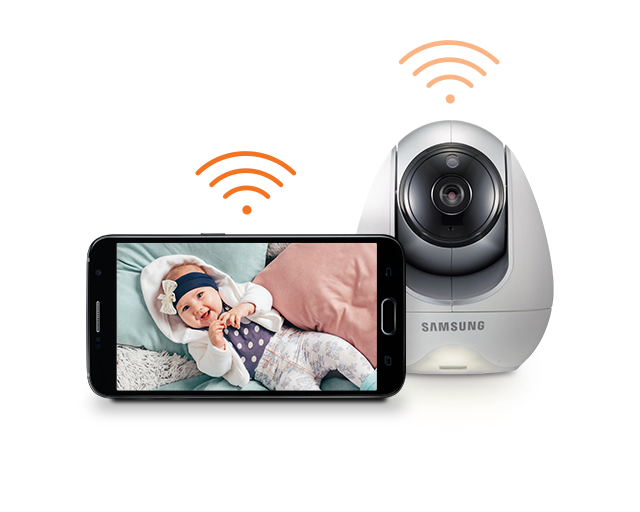 Reliable Wifi Connectivity
Utilising premium grade Wi-Fi your BabyView Camera will always stay connected.
Vibrating Alerts on BabyView Watch
While you are away from the monitor, vacuuming the house or even sleeping, BabyView Watch will make sure you stay connected.
Environment Sensor
Monitor room temperature, humidity levels and dust pollution with the environment sensor. So your little one can grow up strong and healthy.
* Sensor lights   Green - Good      Yellow - Fair      Red - Poor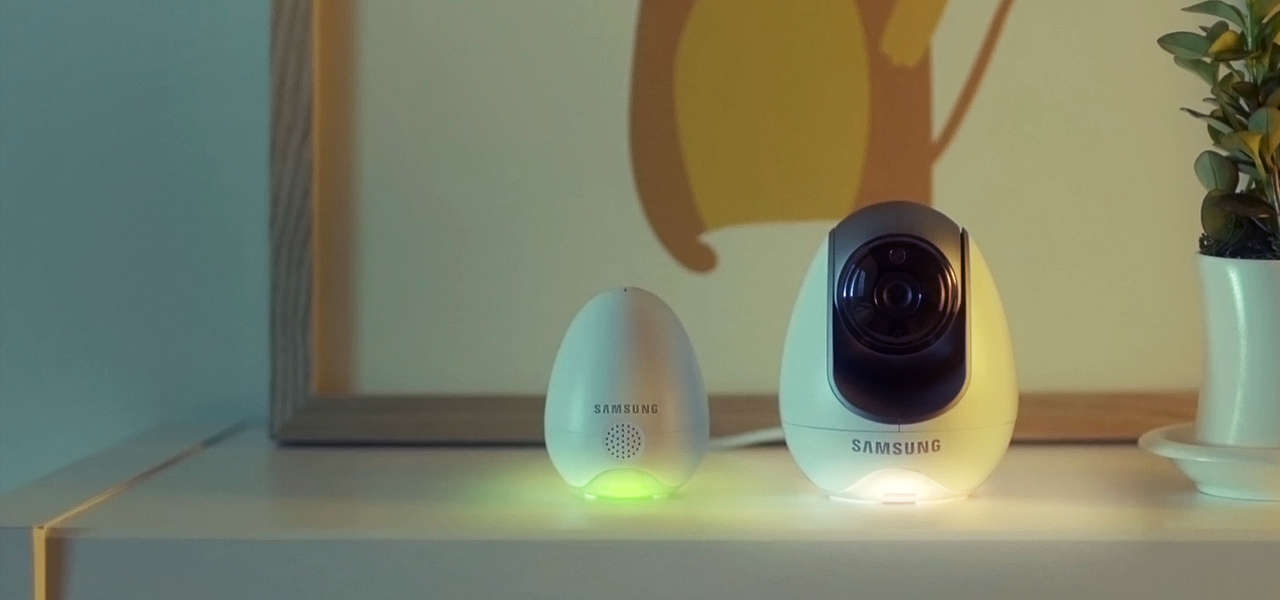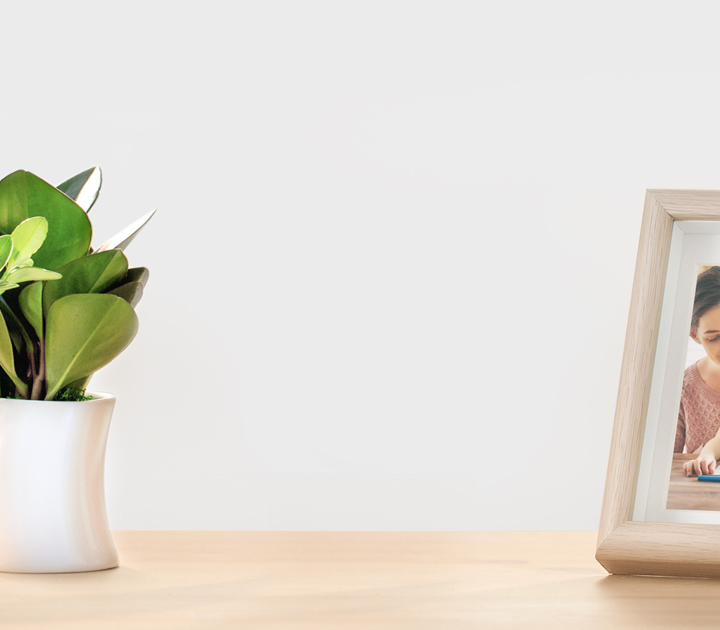 We are here to
Give you a peace of mind